I never throw away broken jewellery. I store it in a box and it can come in super handy.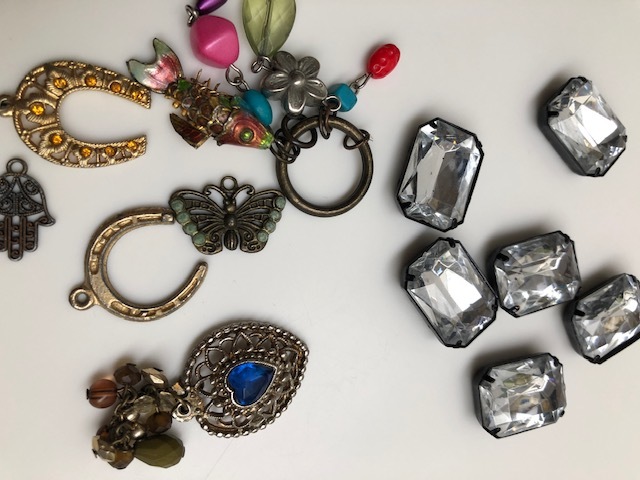 Select a few pieces you like without judging what is wrong with them.
I love UHU craft glue or Gorilla gel sure glue.
Simply glue your jewels, beads or sparkles on to the leather, leave to dry and add to any boot!