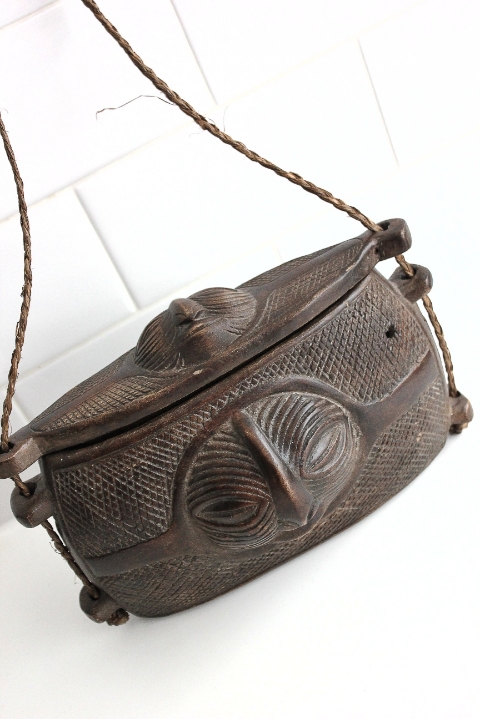 Wooden Bag
Pygmie. Storage bag from Democratic Republic of Congo.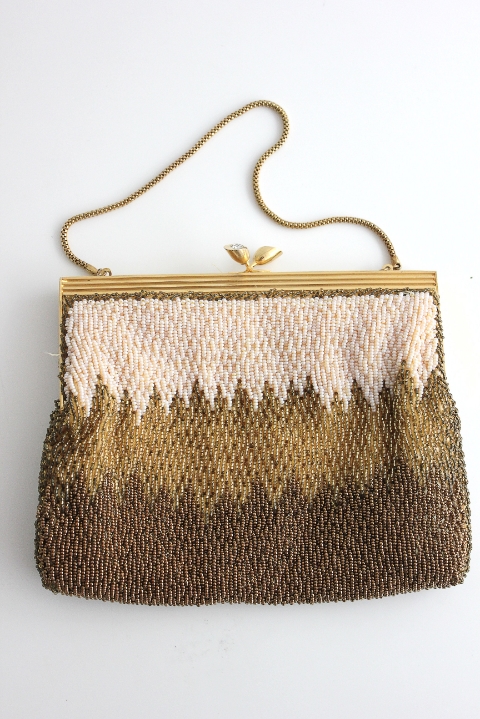 1960 Bead Bag
Stunning beadwork make up this 1960's bag with detachable strap.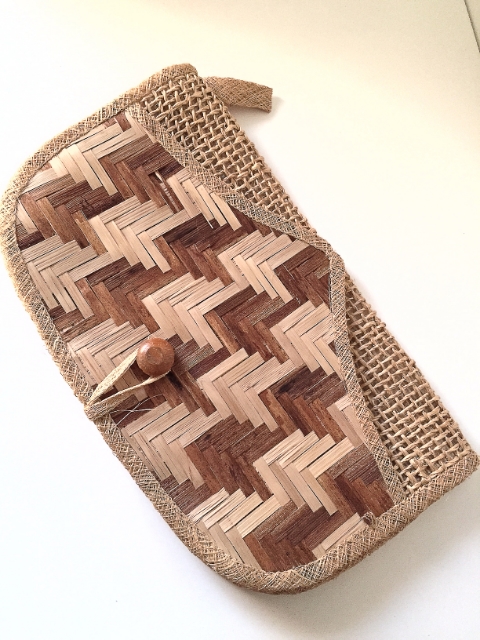 Raffia Woven Bag
Raffia and hessian clutch bag with wooden fastening.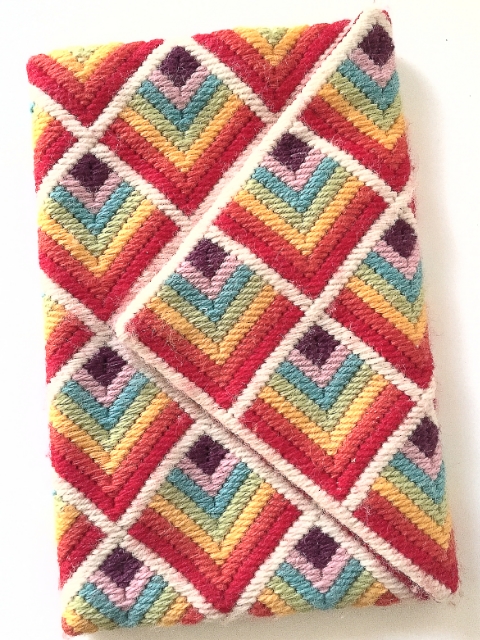 Tapestry Envelope Clutch
Semi inspired by rainbows and peacocks this envelope clutch is embroidered to create a tapestry bag.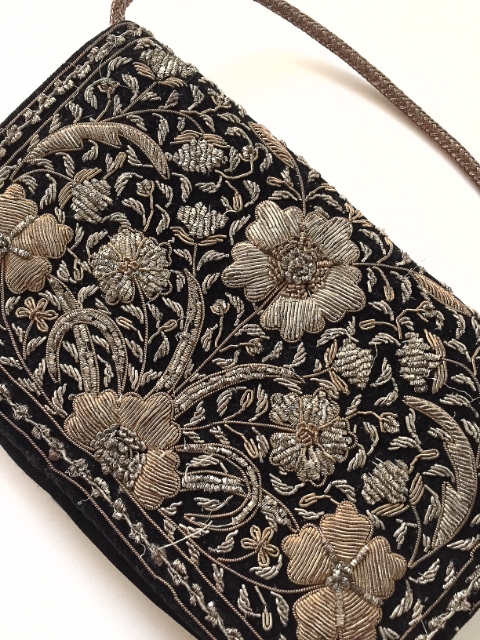 Zardozi Metal Embroidered Bag
Vintage zardozi clutch purse. Embroidered with gold and silver coloured thread on black velvet.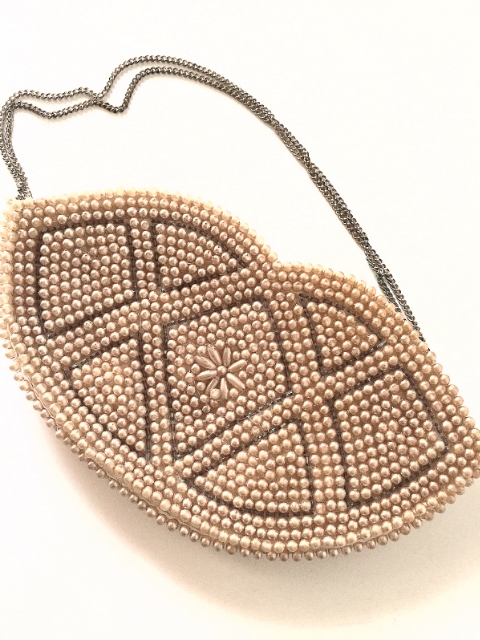 1960's Seed Pearl Mini Purse
Purse in miniature. Encrusted with imitation seed pearls.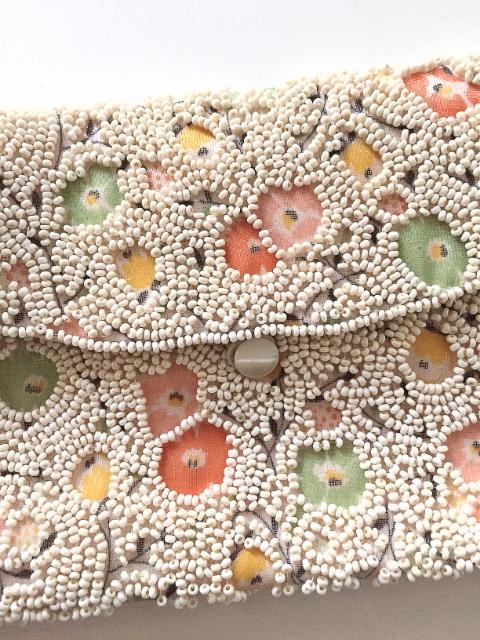 1940's Silk & Bead Clutch
Hand embroidered silk clutch bag. Stunning printed silk over-worked with seed beads. Fastening with a mother of pearl button.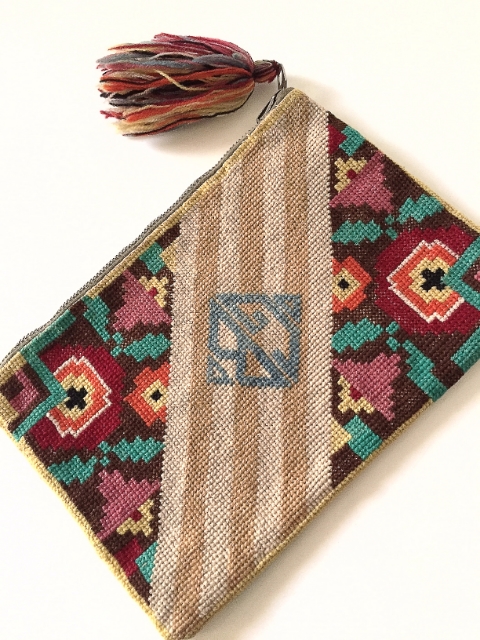 1930's Tapestry Purse
1930's tapestry bag with handmade tassel. Beautiful needle point sewing. Stunning combination of pastels and mid-tome stronger colours.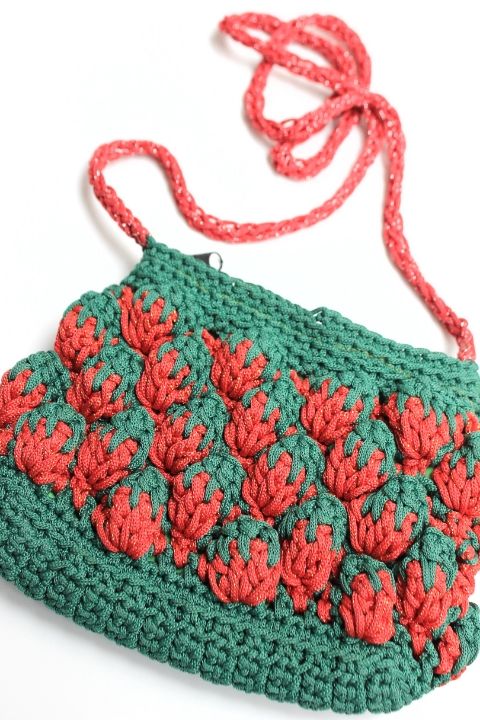 1960 Crochet Strawberry Bag
1960's 3 dimensional hand crochet strawberry bag.