Balochi Dress
A simple and light weight fabric has been used for this beautiful Balochi Dress and yet the embroidery and shisha (mirror-work) is rich in detail and in stitch.
Balochi Dress
Embroidery and shisha (mirror-work) embellishment cover the front bib of this Summer weight Balochi Dress, in addition to work on the cuffs and centre front of the dress.
Balochi Drress
Embellished cuffs add a finishing statement to a summer Balochi Dress.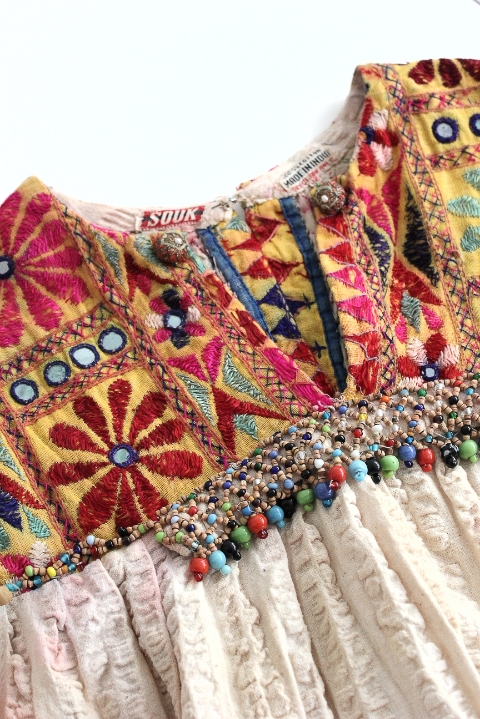 1970 Souk Kaftan
Embellishment - Embroidery, mirror work and bead work on a simple cheese cloth kaftan make this a stunner. A contrast between maximum craftwork on the simplest of bases.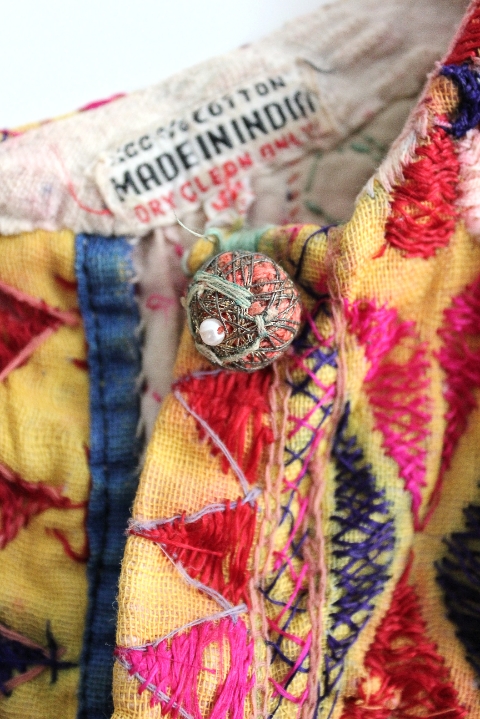 1970 Souk Kaftan
Hand created buttons with embroidery and metal threads.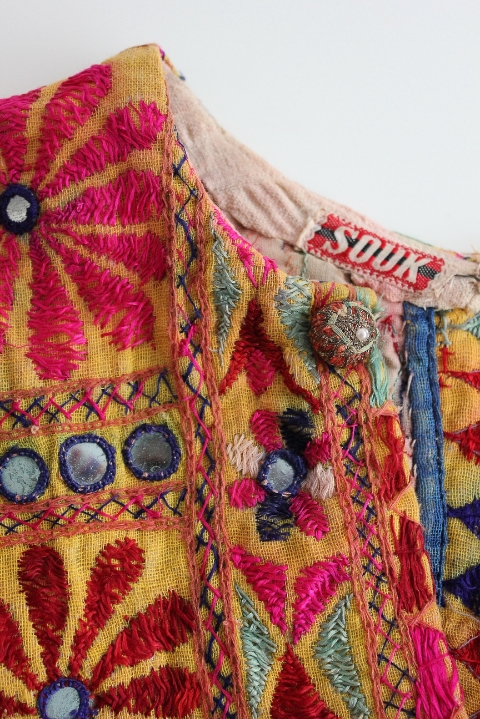 1970 Souk Kaftan - Label
Embroidery, craft, creativity, colour - but sometimes just the label says it all!