As much as I love jeans - obviously, as I design and make them - and wear them - it is also nice to feel a tad glamourous.
Which is I love adding a little Hollywood glamour into an outfit - be it simply over the top earnings, leopard print, a silk blouse, a statement necklace or even (on very tired days) cats eye sunglasses!
The simple stripe jumper.
The classic black swimsuit will never be out of fashion.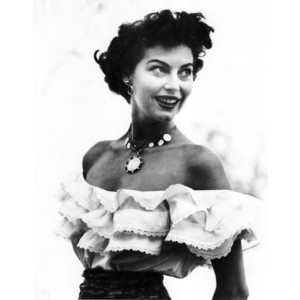 A perfect off the shoulder top or...
add a statement piece of jewellery (or both).
'Catseye' sunglasses anytime anywhere.
Simply a shirt,jeans and classic white trainers.
''If I had my life to live over again, I'd live it the same way. Maybe a few changes here or there, but nothing special. The truth is, honey, I've enjoyed my life. I've had a hell of a good time."
- Ava Gardner