Summer Sandals
I love Salt Water sandals - created after the Second World War as a way to use up scraps of leather leftover from making boots for the soldiers - which in its self is an awesome fact.
However there is more. They are water proof - yes, that's correct - they can go in water - swimming pools, the sea, puddles and yes - they can also go in the washing machine. I can say this because I have washed a pair and they come out good as new. Which is why I'm thankful they come in such a great variety of colours - because it gives me an excuse to buy a new pair each Summer.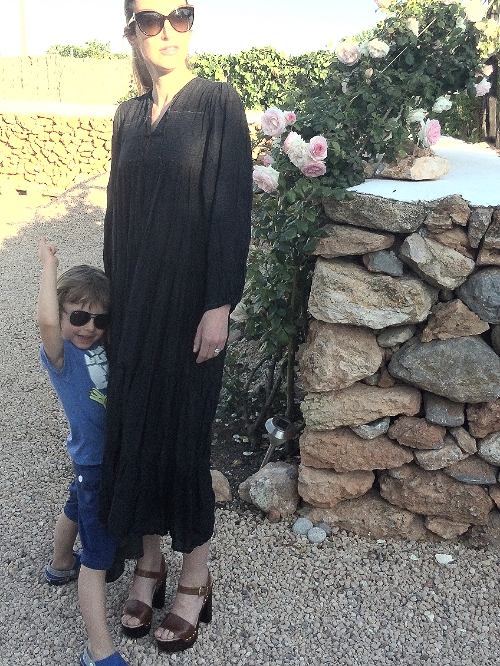 Over Dyed Delights
Balmy Summer evenings, friends, children and an 'over-dyed' vintage midi kaftan makes for an evening of fun and frolics. Add some wooden heeled sandals, a pair of over sized sunglasses plus a small and rather cheeky child - perfection!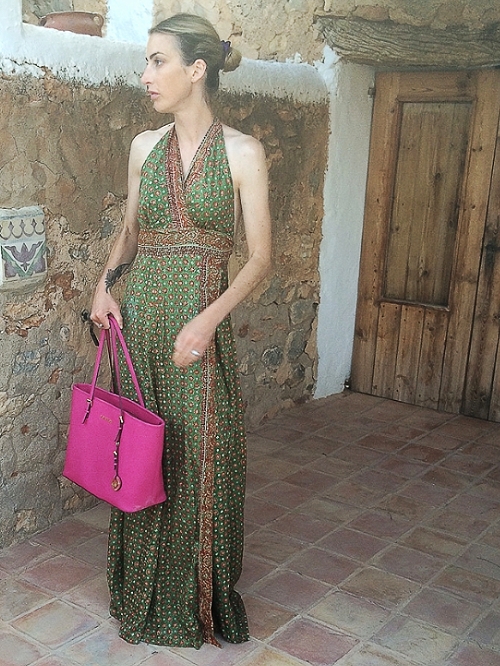 Vintage Block Print Dress
I love this dress! its a hand block printed dress from the 1970s.