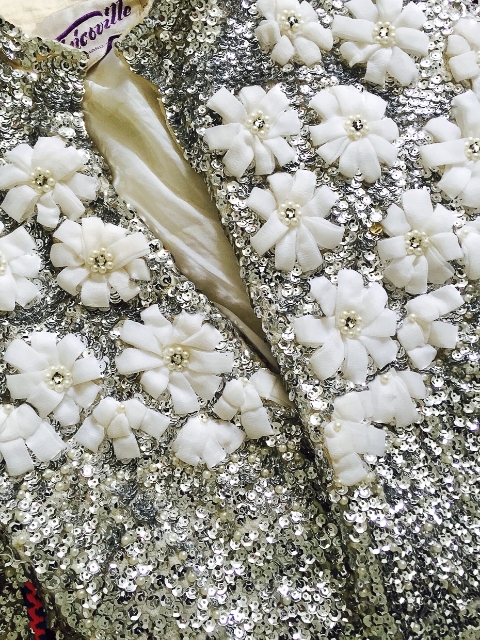 1960's Sequin and Ribbon Embroidered Jacket
Counteracting the immense sequins with prowess is the delicate but equally enticing ribbon embroidered flowers. 1960's zip front jacket.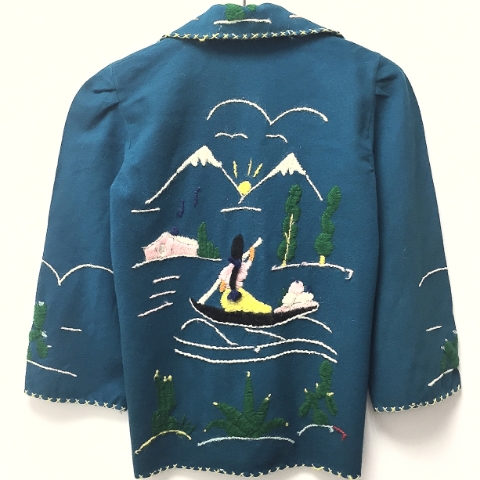 1950's Hand Embroidered Mexican Jacket
Hand embroidered to the front and back this pretty jacket is a neat and boxy shape and due to the embroidery and cropped sleeve length maintains a very feminine look.
Vintage Miao Tribe Jacket
This simple in design and shape jacket is adorned in colourful hand embroidery.