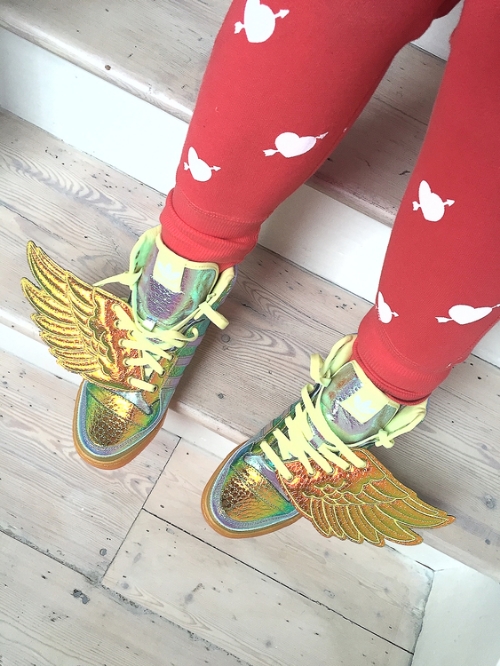 Flying Feet
Nothing beats the streets of Paris - although sometimes it can be hard on the feet, so I good pair of sneakers comes in handy.
Addias X Jerermay Scott
Summer Holidays
I love our Summer holidays, casually spending time wandering around Paris. Cashmere, cut-offs and an Isabel Marant ankle boot - not forgetting a macaroon or two!