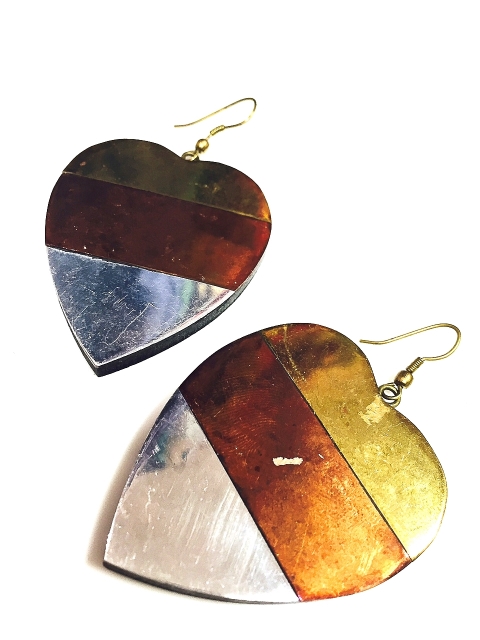 Tri-colour Heart Earrings
Brass, copper and silver has to be one of our favourite combinations from 1970's. These artisan metal heart earrings are supported by bolster wood - as light as a breeze!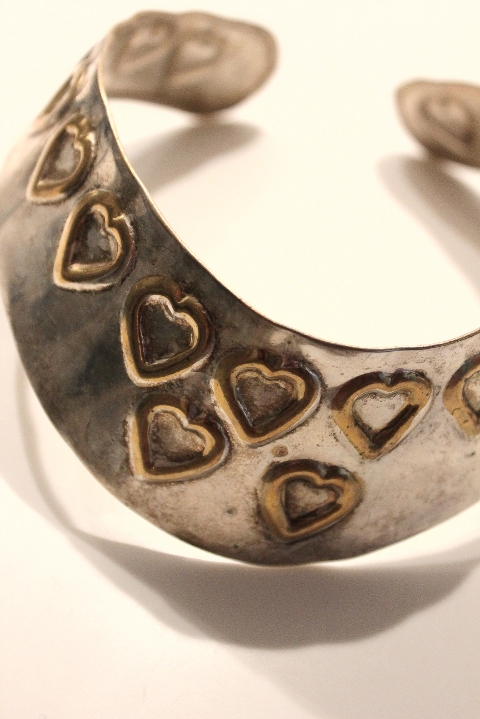 Hand crafted, tribal inspired choker.
Stunning embossed and with the use of two metals - this 1970s choker is handcrafted with a simple yet effective heart pattern. Plus matching bangle.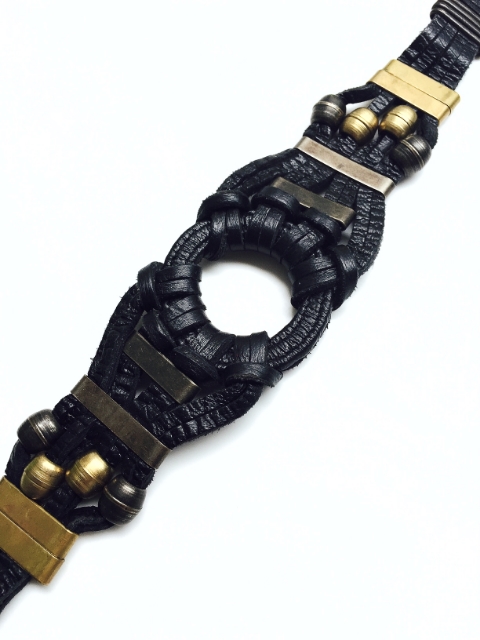 Leather and Brass Belt
1980's leather and brass work belt.