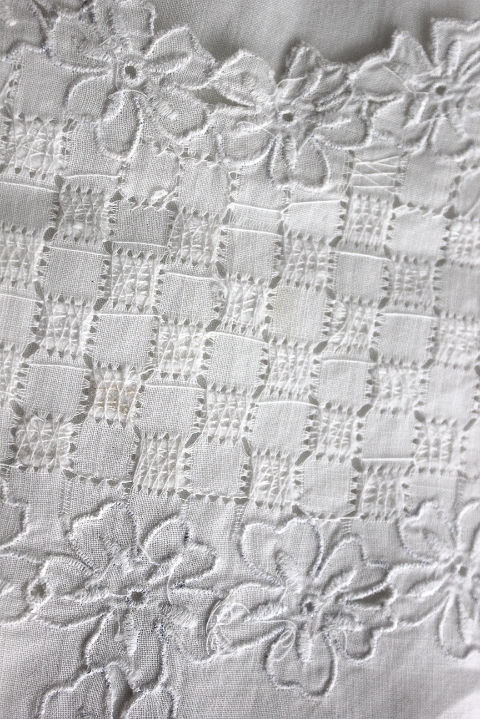 1960 Whitework Needlework Shell Top
Whitework needlework in combination with the floral embroidery anglaise make this shell top stunning. Taking inspiration from basket work the yoke is adorned.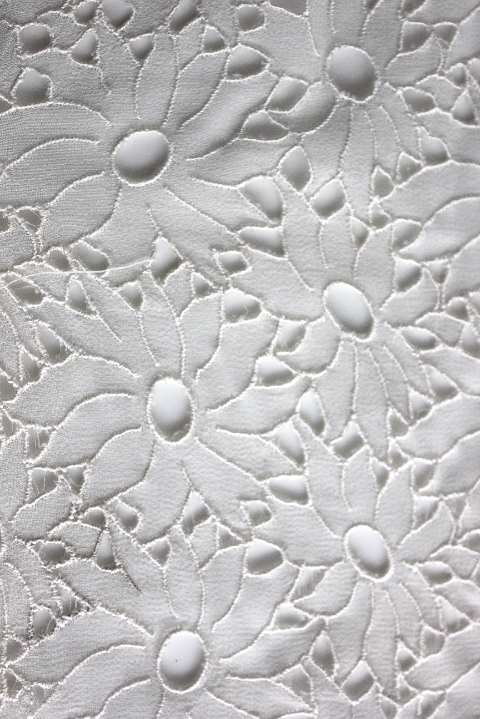 1940 Hand Embroidered Top
So simple and yet so much work has gone into making this hand embroidered embroidery anglaise. A simple yet stunning repeat daisy pattern make this beautiful shell top.